Selecting an ERP that is right for your business is incredibly important. The right ERP allows your business to maximize revenue, reduce operating expenses, and scale with growth NetSuite, the leading ERP, possess these capabilities and is competitively priced. We aim to answer the basic question of how much is NetSuite and remove some myths about buying NetSuite from a consulting firm like OnPlan Consulting.
Competitive Pricing and Savings
As a value-added NetSuite reseller, OnPlan Consulting is in the solutions business, not the licensing business. We are more interested in providing the right solution for your business than selling a license. As a reseller, we may be able to negotiate on price depending on the size of your company, how many users you have, and what integrations you need. We determine this based on the free assessment that helps us understand your business goals, financial needs, and system requirements. If you are only looking to buy a license, we can help you assess the options before you buy.
Need Help Purchasing NetSuite? Let Us Help You Understand How NetSuite Will Benefit Your Business.
Value Added Support
As a consultancy, we benefit by providing you with a NetSuite installation that works for your business. Our work begins after you buy a NetSuite license. Our assessment helps determine the savings you can make from optimized operations in areas like accounting and finance or distribution to customer service. We then help with the implementation process so that you are running live as quickly and efficiently as possible. Let us help you through the buying process of NetSuite and support your implementation phase.
A Trusted Provider
OnPlan Consulting has worked with recognized name brands such as Best Buy as well as working with small businesses. Founded in 2003, we have decades of experience working with businesses either launching their first ERP to migrations from existing platforms. Our clients are incredibly important to us, and our care for them is why we retain many of them 8+ years.
A Partner Approach

As your NetSuite partner, we believe in understanding your company and then recommending the options that match your needs. Rather than implementing NetSuite with items you don't need, we match the modules and integrations that support your organization. Our consultants are available to work in person alongside you. The result is an ERP that matches the critical data your business needs.
No Expensive Retainer
Our longevity with clients is a result of our experienced staff who provide expert NetSuite implementations, consulting, and development services. We bill based on work performed and not through costly retainer fees whether or not we've done work. This model allows you to take advantage of NetSuite based on software costs and yet have the option to customize when your business needs it.
NetSuite Financing
Buying NetSuite is a financial commitment and worth the investment. We can work with you to find flexible financing options and terms provided through Oracle. If you are interested in financing, please let us know.
Integrations and Customization
NetSuite is highly scalable to any business with options for integrations and customizations. Our experienced team starts with understanding your business and then provides a roadmap to a successful implementation.
What is Include in NetSuite?
NetSuite at the starter plan with one user includes the following:
ERP with G/L, Accounts Payable, Purchasing, Inventory, Order Entry, A/R, Expense Reporting, Advanced Shipping w/integrated UPS or FedEx
NetSuite CRM and SFA with quote and order management, Marketing Automation with campaigns; Customer Service/Support
Productivity tools including contacts/calendar/events
NetCommerce publishing engine with integrated catalog, secure shopping cart and customer self-service
Real-time Dashboards with key business metrics, report snapshots
Customer Center and Partner Center logins
5 Employee Self-Service Users
30,000 integrated mail/merges per month
120,000 emails per year with no single blast exceeding 20,000 recipients
100GB/month Webstore/Site Bandwidth
10 GB of data storage
500 integrated Web store items
All Oracle Database & Application Server O/S, licenses
Minimum 12-month purchase required
NetSuite Pricing
NetSuite is highly extensible and scalable to meet the demands of varying organizations. Pricing NetSuite for your organization requires additional information such as which modules your business needs. If you are concerned about pricing, you may be surprised to find that NetSuite is quite an affordable option. OnPlan Consulting specializes in providing systematization to your company that results in growth and financial savings. Before selling Netsuite, we take time to understand your business and where benefits and savings are so that you get an ERP without the elements you don't need.
Industries like retail, manufacturing, wholesale distribution, financial services, IT software, and education all benefit from NetSuite but also have different needs and requirement. An ERP needs to behave differently for a retailer than a financial services company or manufacturer. That is why an assessment is so critical. Once we have a clear evaluation, we can quote you a price that matches your needs.
So what is the base price of a NetSuite installation?
NetSuite is priced on a monthly service license with a per-user fee depending on the modules you need. NetSuite starts at $999/mo + $99/user.*

*Pricing does not include any other variation of NetSuite modules or consulting that may result from working with OnPlan Consulting. If you are looking to purchase NetSuite and would like a customized quote then request a FREE ASSESSMENT from one of our OnPlan consultants.
NetSuite by Industry
Learn How NetSuite Impacts industries like retail, wholesale & distribution, and manufacturing.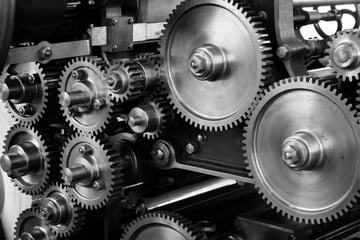 Learn How Manufacturers Benefit from NetSuite in business operations handling process and discrete manufacturing to supply chain management.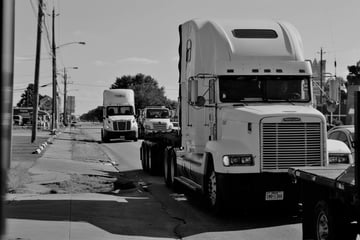 Learn how wholesale and distribution companies benefit with NetSuite with clear reporting on supply chain data, customer information, and inventory numbers.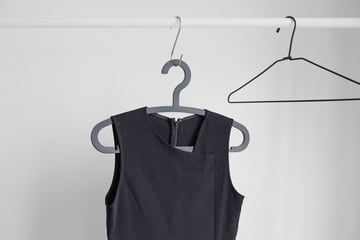 Learn how retail & e-commerce companies utilize the power of NetSuite's SuiteCommerce.
NetSuite #1 ERP Benefits Business
NetSuite delivers a robust ERP system that handles all of your business operations such as accounting, order management, marketing, inventory management, and so much more.
Cloud ERP
Accessible anywhere & anytime for your entire business.
Real-Time Data
Operational and financial metrics with role-based customizable dashboards.
CRM
Customer management tools that help you from purchasing to lifetime value.
Financial Reporting
Save time and money with accounting tools that integrate with the entire organization.
The OnPlan Difference
The OnPlan team is present and at your business to make sure your transition is successful. We work to meet you in person to best understand the process and the team that makes your business successful. Each step of the process from start to post-launch, our team will be there to make sure it is a success.
The OnPlan team is present and at your business to make sure your transition is successful. We work to meet you in person to best understand the process and the team that makes your business successful. Each step of the process from start to post-launch, our team will be there to make sure it is a success.
We strive to understand your business needs so that your ERP implementation is as successful and as seamless as possible. Our OnPoint process provides insight so that the solutions you end up with can scale as your business continues to grow.
Our commitment is to deliver on time. We work to define a measure of success and then build a roadmap to completion. The result is a configured solution provided to you as forecasted.
We don't leave you with a system that is unclear and unmanageable. Our continued support means we are accessible to the answers, training, and improvements you need to foster continued growth.
Customer Highlight

"OnPlan Consulting made a significant contribution to the success of our company's service implementation project. As we look ahead, we will consider the OnPlan team because we know they will provide an excellent contribution to any of our application projects."
DIRECTOR OF IT, FORTUNE 500 COMPANY, ARIZONA DIVISION
Request A Free Assessment