It used to be that if a client was on an older version of Oracle, (especially back during Y2K timeframe), clients would often choose re-implementations, rather than upgrading their systems. Some clients also chose re-implementation because of cumbersome or difficult Oracle upgrade patches, especially some ten to fifteen years ago when Oracle Development was not always producing a consistent product.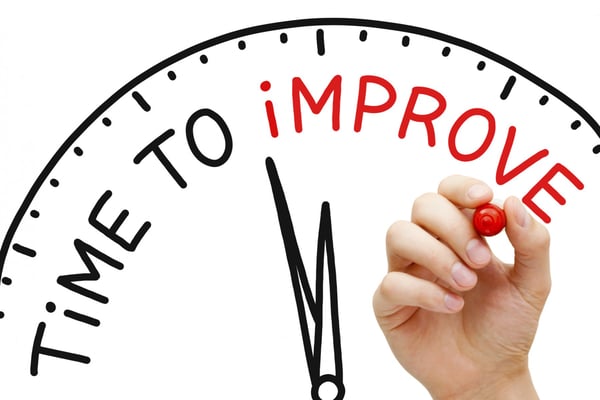 However, with Release 12, Oracle greatly improved the upgrade process. Now users can upgrade over an extended weekend, and when done properly have a good finished product. Other organizations choose to upgrade because they've been on Oracle for many years, or even decades and don't want to lose their accumulated data.

As a consultant, I have been part of several R12 upgrades over the years (to the point that 11i seems almost foreign to me) and have seen them go smoothly, but sometimes doing a reimplementation is a good idea.

Companies that have gone through acquisitions and as a result have multiple Oracle instances should look long and hard at the benefits of a re-implementation vs. an upgrade. Also, companies whose chart of accounts could be improved or redesigned should also consider a reimplementation. Release 12 has dramatically improved the process from sub-ledger to general ledger accounting and allows for multiple legal entities and ledgers, where this was not the case in 11i.
Recommendation: When looking at your options and planning your project, take the time to discuss, and possibly redesign the COA, this will gain you a long-term advantage in reporting. Here's where you might be better off to do a re-implementation of Oracle rather than simply an upgrade, or maybe if you have to merge multiple instances.

In doing this you may lose long-term sub-ledger history, however, that could be mitigated by keeping the old 11i instance up to allow for future quarries. You may ask; what about the open transactions? Well, with all the API's and interface tools Oracle has today, extracting 11i legacy data and simply running it into the sub-ledger applications, is a quick and relatively painless process. Yes, there will be the added sub-ledger to GL reconciliation to make sure the data reconciles (just make sure your 11i legacy reconciles to the penny beforehand), but otherwise, the process works well.

Merging multiple instances and businesses together into a single smoothly functioning unit can be a challenge, but having a well-defined, multi-ledger instance is a win for your employees and your financial reporting. And if you're looking for expert advice or consultation, that's what we are here for!
Written by: Senior Consultant Randall P Murray