CAREERS
Create Your Own Path
We value talent and innovation! We work hard! We have fun and enjoy what we do! We reward achievement! We are entrepreneurial! We are OnPlan!
At OnPlan, we know how to get the work done well and on time. But we also understand the importance of balance. Clients get the right solutions because we deliver the right balance of experience and expertise. We also believe in work-life balance for our team members. Professional growth depends on our recognition that you place value on life outside the office.

At OnPlan, you're given the tools, training and opportunities to create your own career path. You're the face of our company. You interact with our clients daily. That's why we listen to and respect your decisions, thoughts and solutions. So, if you have a passion for Oracle Applications, and a longing to approach your work with a fresh perspective, we want to hear from you! With multiple offices in the Portland metropolitan area, at more than 20 years into our adventure, OnPlan remains an ever-growing Oracle Consulting firm.
OnPlan commits to a diverse and inclusive workforce. Our employees thrive when we get this right. Our clients receive value from these diverse experiences as well. That's why we commit to a workplace that celebrates the diversity of our employees, customers, and users. Cultivating this mix requires an inclusive culture and a commitment to not discriminate on the basis of race, ethnicity, social background, religion, gender, age, disability, sexual orientation, veteran status, and national origin.
Want to make a difference? So do we. But we can't do it without you. To find our latest career opportunities check out OnPlan on LinkedIn.

Staff Spotlight
Rachelle Twarowski
Solutions Architect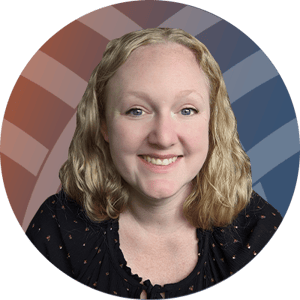 "OnPlan has been an active partner in my development - providing me with educational resources, challenging training opportunities, and mentorship with some serious Oracle talent. With OnPlan investing in my career, my Oracle skillset has grown significantly, enabling me to be Oracle Certified!

I have been empowered to combine these new skills with my innovative and entrepreneurial spirit and put them to work in delivering immediate value to our clients."