Oracle Fusion & EBS Applications
Comprehensive Implementation


&

Support Services
OnPlan specializes in providing comprehensive implementation and support services for the industry-leading Oracle EBS and Fusion ERP applications. We handle all types of needs ranging from more simple point solutions & extensions for existing EBS & Fusion applications on up to completely new full-on implementation projects.
Our Services Include:
Consultation
We work closely with businesses to understand their unique needs and goals while providing expert guidance on how to best leverage the capabilities of Oracle EBS and Fusion ERP to achieve them.
Implementation
We deploy the software and configure it to meet the specific requirements of each client.
Customization
We offer customization services to tailor the software to the unique requirements of each business, enabling them to fully leverage its capabilities. Our goal is to keep customizations lightweight – just enough tailoring to solve the business problem, while remaining serviceable and agile.
Training & Support
We provide training and support services to ensure that businesses are fully equipped to use the software to its full potential.
Ongoing Support
We offer continuous maintenance and troubleshooting services to ensure that the software runs smoothly and efficiently for years to come. For more information, visit our Managed Services page.
OnPlan's goal is to provide businesses with the tools and support they need to achieve their strategic objectives. With our help, businesses can streamline their operations, reduce costs, enhance customer satisfaction, improve their bottom line, and stay competitive in today's fast-paced business environment.
Staff Spotlight




Angie Spangler
Practice Director
Cloud Applications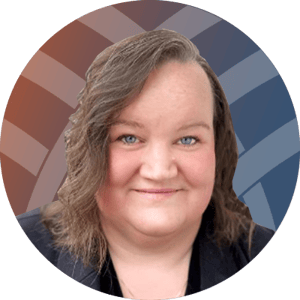 "Having built my 20+ year career on Oracle ERP on-premises and in cloud, I know that OnPlan stands out because of our core values that extend not only to the clients, but employees as well.

I am proud to be a part of the leadership team that exhibits these values and empowers me to confidently continue the growth of our ERP practice. I get to work with the best and provide true partnership with our clients on their ERP journey."