Digital Transformation
OnPlan Knows Digital Transformation
Digital transformation can mean something different for different people. When OnPlan says digital transformation, we mean implementation of new ways of working and new technologies that include these major categories:
Extreme Automation | Advanced Analytics | Internet of Things | Mobility |
E-commerce | Enterprise Architecture | Agile & Bi-Modal IT
Strategy
Need help developing – or taking to the next level – your digital strategy, roadmap or implementation plan? We've got you.
Some of us at OnPlan are former business and IT leaders from organizations where we spearheaded and implemented digital transformation strategies. Let us put our executive strategic planning experience to work for your organization.
Implementation
Need help with the implementation of the solutions for your digital strategy? We've got you.
There's an Oracle solution for each digital category and OnPlan's team has experience making them a reality. We support our clients' digital transformation initiatives by providing the expertise, experience and resources required for a successful Oracle solution deployment—no matter where you are in the process.
OnPlan's Digital Depth
Too many organizations just "do digital" for the sake of "doing digital." Talk to the experts here at OnPlan that have been there and know that the key to a successful digital strategy considers an organization's overall enterprise architecture and keys in on targeted areas for change that deliver the highest ROI and competitive edge. We also know that effective implementation means new ways of working including agile methodologies and bi-modal IT staffing models. We are also experienced in leveraging IT cost optimizations to create investment opportunities for digital ambitions.
Our advisory services along the process focus on functional, technical, and change management services necessary for maximizing user adoption and project success.

Staff Spotlight
Jim Williamson
Partner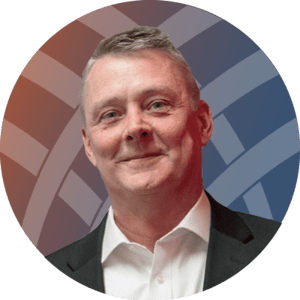 "When I was CIO of ESCO Corporation, we were able to realize our digital strategy through a thoughtful combination of increased partnership with the business, targeted digital technologies, transformation of IT and it's ways of working, and effective cost optimizations that gave us investment opportunities to fund our goals."